Engaged employees are not just motivated, but they are also deeply committed to their work, aligning their goals with those of the company and consistently going above and beyond expectations. To foster a culture of engagement, organizations are increasingly recognizing the importance of implementing effective incentives that inspire and motivate their workforce. In this blog post, we will explore a range of innovative and impactful incentives for employee engagement. This can further help unlock several benefits and drive organizational success.
How Do Incentives Affect Employee Engagement?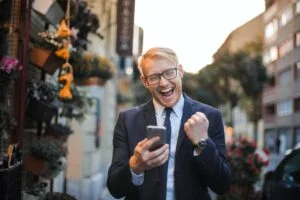 Incentives play a pivotal role in influencing employee engagement within an organization. They have the ability to significantly impact the motivation, commitment, and overall satisfaction of employees. When employees are offered enticing incentives, it creates a powerful dynamic that enhances their engagement.
First and foremost, incentives act as powerful motivators. Employees are driven by the prospect of gaining rewards or recognition for their hard work and exceptional performance. Knowing that their efforts will be acknowledged and rewarded encourages them to consistently put forth their best efforts.
Furthermore, incentives provide employees with a sense of value and appreciation. When employees are recognized and rewarded for their achievements, it sends a clear message that their contributions are valued and recognized by the organization. This recognition creates a positive emotional connection between employees and their work. And ultimately, leads to increased job satisfaction and a heightened sense of loyalty and commitment.
Incentives also foster a healthy competitive spirit within the workplace. When employees have the opportunity to compete for rewards or recognition, it encourages them to push their boundaries and strive for excellence. This healthy competition drives individual growth. Also encourages collaboration and teamwork as employees support and learn from one another.
What Are The Types Of Incentives For Employee Engagement?
There are various types of incentives that organizations can offer to motivate and engage their employees. These incentives can be categorized into the following broad categories:
Financial Incentives
Financial incentives are tangible rewards that have a monetary value. They can include:
Bonuses: Additional compensation provided to employees based on individual or team performance.
Salary Increases: Incremental raises in base salary to reward employees for their contributions and tenure.
Profit Sharing: Sharing a portion of the company's profits with employees as an incentive for achieving financial goals.
Stock Options or Equity Grants: Providing employees with the opportunity to purchase company stock or granting them ownership in the organization, aligning their interests with the company's success.
Commission or Sales Incentives: Rewarding sales professionals based on their sales performance, typically through a commission-based structure.
Non-Financial Incentives
Non-financial incentives focus on providing rewards that are not directly tied to monetary compensation. They can include:
Recognition Programs: Acknowledging and appreciating employee achievements through formal or informal recognition programs, such as "Employee of the Month" or "Spot Awards."
Employee Appreciation Events: Organizing events or activities to celebrate and appreciate employees' contributions, such as team outings, annual award ceremonies, or holiday parties.
Flexible Work Arrangements: Offering flexibility in working hours, remote work options, or compressed workweeks, providing a better work-life balance.
Professional Development Opportunities: Supporting employees' growth and skill development through training programs, workshops, conferences, or tuition reimbursement for further education.
Career Advancement: Providing opportunities for advancement, promotions, or internal transfers to recognize and reward employees' performance and potential.
Employee Wellness Programs: Offering wellness initiatives, such as gym memberships, wellness challenges, or access to mental health resources, promoting overall well-being.
Performance-based Incentives
These incentives are directly tied to employees' performance and productivity. They can include:
Performance Bonuses: Providing additional compensation based on specific performance metrics or achievements.
Incentive-based Commission Structures: Offering sales professionals higher commissions for exceeding sales targets or reaching specific milestones.
Productivity Contests: Organizing friendly competitions or contests to encourage employees to achieve higher productivity levels or meet certain goals.
Team-based Incentives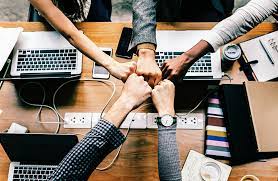 These incentives promote collaboration, teamwork, and shared goals among employees. They can include:
Team Rewards: Recognizing and rewarding teams for achieving collective targets or successfully completing projects.
Team-building Activities: Organizing team-building exercises, retreats, or outings to foster camaraderie and collaboration among team members.
Team-based Performance Bonuses: Offering bonuses or rewards based on the performance of an entire team, encouraging collective success.
Organizations can select a combination of these incentives. Only on the basis of their industry, culture, and employee preferences to create a comprehensive and effective employee engagement strategy.
What Are The Pros And Cons of Incentives For Employee Engagement?
Incentives for employee engagement can have both positive and negative effects on the workforce and the organization as a whole. Let's explore the pros and cons of incentives:
Pros
Increased Motivation: Incentives serve as powerful motivators, driving employees to perform at their best and go the extra mile to achieve goals and targets. They can enhance productivity and drive results.
Improved Job Satisfaction: Incentives, especially those that recognize and reward employees' achievements, can increase job satisfaction. When employees feel appreciated and valued, their overall job satisfaction improves, leading to higher levels of engagement.
Retention and Loyalty: Offering incentives can enhance employee retention and loyalty. By doing so, they are more likely to stay with the organization and feel a sense of loyalty toward it.
Enhanced Engagement: Incentives can significantly contribute to employee engagement. When employees are motivated, recognized, and rewarded, they become more engaged in their work, aligning their goals with those of the organization and going above and beyond to contribute to its success.
Positive Work Culture: Finally, this can promote teamwork, collaboration, and a positive work environment. They can encourage cooperation, camaraderie, and mutual support among employees.
Cons
Short-term Focus: Incentives, particularly financial ones, may sometimes lead to a short-term focus on achieving targets or goals for the sake of the reward. This can result in employees neglecting long-term strategies or ethical considerations.
Potential for Unhealthy Competition: Incentives tied to individual performance can create a competitive environment that may discourage collaboration and teamwork. Unhealthy competition can hinder communication and cooperation among employees.
Inequity and Discontent: If incentives are not distributed fairly or transparently, it can lead to feelings of inequity and discontent among employees. Perceived favoritism or bias in reward systems can harm morale and engagement.
Focus on Quantifiable Metrics: Incentives often rely on quantifiable metrics and outcomes, which may not fully capture the complexities and nuances of certain roles or contributions. This can undermine the value of less quantifiable but equally important aspects of work.
Cost Considerations: Providing incentives, especially financial ones, can incur significant costs for the organization. It's important to assess the financial feasibility and sustainability of incentive programs to ensure they do not strain resources.
To maximize the benefits of incentives and mitigate potential drawbacks, organizations should carefully design and implement incentive programs. Also, ensuring that they align with the organization's values, promote a healthy work environment, and consider the diverse needs and motivations of employees. Regular evaluation and feedback mechanisms can help fine-tune incentive programs for optimal effectiveness.
How To Choose The Right Incentives For Your Employees?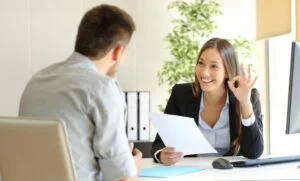 Choosing the right incentives for your employees requires a thoughtful approach that takes into account the specific needs, preferences, and motivations of your workforce. Here are some steps to help you select the most suitable incentives:
Understand Your Employees: Gain a deep understanding of your employees' preferences, aspirations, and motivators. Conduct surveys, focus groups, or one-on-one conversations to gather insights about what types of incentives would resonate with them the most.
Tailor Incentives to Roles: Different roles may require different incentives. Take into account the nature of work and responsibilities when designing incentive programs. For example, sales teams may respond well to commission-based incentives, while recognition programs may be more suitable for cross-functional teams.
Mix Financial and Non-Financial Incentives: Strike a balance between financial and non-financial incentives. While financial incentives can be effective motivators, non-financial incentives, such as recognition programs or professional development opportunities, can also have a significant impact on engagement and satisfaction.
Offer Variety and Choice: Provide a range of incentives to cater to diverse preferences and motivations. Some employees may value monetary rewards, while others may prioritize flexible work arrangements or growth opportunities. Offering choice empowers employees and increases the likelihood of engagement.
Regularly Evaluate and Adjust: Continuously monitor and evaluate the effectiveness of your incentive programs. Collect feedback from employees and analyze key metrics to assess whether the incentives are driving the desired outcomes. Adjust and refine the programs based on the feedback and data to maximize their impact.
Communicate and Promote the Incentives: Clearly communicate the incentives available to employees, highlighting their value and how they align with organizational goals. Regularly remind employees about the incentives and recognize those who have benefited from them to generate excitement and participation.
Remember, the right incentives may vary from organization to organization and evolve over time. It's crucial to maintain flexibility and adaptability in your approach to ensure that the incentives remain relevant and effective in engaging your employees.
Conclusion
In conclusion, incentives play a significant role in driving employee engagement within organizations. By implementing well-designed and strategic incentives, organizations can motivate employees and foster a positive work culture. Financial incentives, non-financial incentives, performance-based incentives, and team-based incentives all have their unique benefits in engaging employees.
By choosing the right incentives and continuously refining them, organizations can create an environment where employees actively contribute to the success of the organization. Ultimately, a well-crafted incentive program can unlock the full potential of employees and drive sustainable growth and success.
Employee wellness programs are the key to improving employee motivation, productivity, and retention. At MantraCare, we have a team of health experts, counselors, and coaches who serve corporate employees with 10+ well-being programs including EAP, Employee Diabetes Reversal, Corporate MSK, Employee Fitness, Corporate Yoga, and Employee meditation.