The adage "people are a company's greatest asset" rings truer than ever, with top talent often holding the keys to innovation, productivity, and growth. However, maintaining this invaluable human capital is no small feat. High turnover rates can cripple a business, leading not only to financial losses but also to a decline in team morale and productivity. This blog post delves into the intricacies of employee retention, providing comprehensive strategies that foster loyalty and drive business success.
What Is The Concept Of Retention?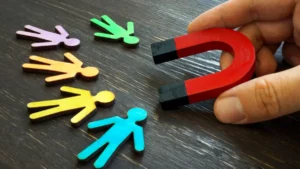 Retention, in the context of human resources, refers to the ability of an organization to retain its employees over time. It involves various strategies and practices aimed at preventing employee turnover or attrition, thereby maintaining a stable workforce.
High retention rates often indicate a positive organizational environment that successfully satisfies employees' needs, keeps them engaged, and motivates them to remain with the company. This typically leads to increased organizational stability, higher productivity, and better team dynamics, all of which contribute to the overall success of the organization.
Why Is Employee Retention Important?
Employee retention is crucial for several reasons, and its importance goes beyond merely avoiding the inconvenience of hiring new employees. Here's why it matters:
Cost Efficiency: The cost of employee turnover is high. When an employee leaves, costs are incurred through recruitment, selection, and training of new employees. As well as overtime for existing employees while the position remains vacant. Maintaining a stable workforce is, therefore, financially beneficial.
Employee Morale: High turnover rates can negatively impact the morale of existing employees. It will surely lead to decreased productivity and potentially cause further attrition.
Preservation of Knowledge: Experienced employees have extensive knowledge about their job, the company, and the industry. When they leave, this institutional knowledge goes with them, which could potentially hinder the business's operations.
Customer Satisfaction: Especially in roles that deal directly with customers, retention leads to more experienced staff, which can improve customer service and satisfaction. Constant staff turnover can harm relationships with clients or customers.
Productivity: New employees take time to reach the productivity levels of experienced employees. High retention rates mean that you maintain high levels of expertise and proficiency within your workforce.
Company Reputation: High employee retention rates contribute to a positive image for your company. It indicates a healthy working environment that respects and values its employees, which can attract top talent.
In a rapidly changing business environment, focusing on employee retention can provide stability, maintain continuity, and contribute significantly to the overall success of the organization.
What Are Some Strategies For Employee Retention?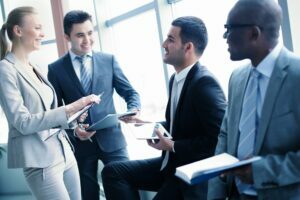 Creating a robust employee retention strategy is crucial to maintaining a productive, happy, and stable workforce. Here are some key strategies to consider:
Competitive Compensation and Benefits
In today's competitive job market, organizations must ensure that they're offering fair and competitive wages and salaries. But compensation goes beyond just a paycheck. Benefits such as:
comprehensive health insurance
retirement contributions
paid time off
parental leave
perks like gym memberships
All these can make a significant difference. Employee assistance programs, wellness programs, and flexible spending accounts are also appreciated. Providing an attractive compensation and benefits package demonstrates that you value your employees' work and well-being.
Opportunities for Career Development
One of the primary reasons employees leave a job is because of a lack of growth opportunities. By investing in your employees' development, you show them that they have a future within your organization. This can include providing training programs, workshops, or online courses to help them upgrade their skills. Also, providing clear paths for advancement within the organization offers mentorship programs, and supports their goals for long-term career growth. When employees can envision a future with your company, they are more likely to stay.
Recognition and Rewards
Everyone wants to feel that their work is appreciated. By regularly recognizing your employees' efforts and achievements, you can boost their morale, motivation, and job satisfaction. Recognition can be as simple as a verbal or written thank you, or as formal as an employee of the month program or performance-based bonuses. Moreover, the rewards don't always have to be financial. Extra time off, gift cards, or a lunch treat can also be effective. What's important is to make the recognition timely, specific, and sincere.
Work-Life Balance
With the lines between work and personal life increasingly blurring, especially with the rise of remote work, promoting a healthy work-life balance is crucial. This can involve flexible work schedules that allow employees to start and end their day according to their personal needs and commitments. Remote work options can eliminate commuting time and provide a more comfortable work environment. You could also consider offering benefits like childcare assistance and generous parental leave policies. Ensuring employees have ample time to rest and recharge will reduce burnout and promote overall job satisfaction.
Positive Workplace Culture
The culture of a workplace significantly influences how employees feel about their jobs. A positive, inclusive, and supportive culture makes people look forward to coming to work. Encourage collaboration and teamwork. Respect and value diversity, fostering an environment where everyone feels they belong. Cultivate a sense of openness where employees feel comfortable voicing their ideas and concerns. And don't forget the fun – occasional team outings, celebrations, or casual days can help build relationships among colleagues and create a more enjoyable work atmosphere.
By tailoring these strategies to your organization's specific needs and culture, you can create an effective retention plan that encourages employees to remain within your company long-term.
How Do You Measure Employee Retention?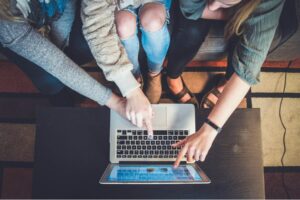 Measuring employee retention can be achieved through various metrics, the most important of which are retention rate and turnover rate. These two terms are often used interchangeably. But they measure different aspects of employee retention.
Retention Rate
This metric tells you the percentage of employees who stayed with your company over a specific period of time. To calculate the retention rate, divide the number of employees who stayed during the time period by the number of employees at the start of the period, and then multiply by 100 to get a percentage.
Here is the formula:
Employee Retention Rate = (Number of employees who stayed during the period ÷ Number of employees at the start of the period) x 100
Turnover Rate
The turnover rate represents the number of employees who leave your company during a specific period of time. To calculate this, divide the number of employees who left during the period by the average number of employees during that period (which is usually the sum of the number of employees at the start and the end of the period divided by two), then multiply by 100.
Here is the formula:
Employee Turnover Rate = (Number of employees who left during the period ÷ Average number of employees during the period) x 100
By regularly monitoring and analyzing these rates, you can understand how effective your employee retention strategies are and where improvements can be made. If your turnover rate is high and your retention rate is low, it might be time to reassess your strategies and make necessary adjustments.
In addition to these quantitative measures, qualitative data can also provide insights into employee retention. This can be gathered through:
exit interviews with departing employees
stay interviews with current employees
employee satisfaction surveys
These can help identify reasons why employees might leave and what makes them stay, providing valuable information to improve your retention strategies.
Conclusion
In conclusion, the vitality of employee retention cannot be overstated in today's competitive business world. It's a strategic necessity that impacts not just the financial stability of an organization, but also the work environment, team morale, and overall business reputation. Ensuring that your organization implements and continually refines effective retention strategies can lead to significant benefits.
Remember, your employees are your greatest asset, and their continued association with your company is a testament to your organizational health. Investing in their growth, well-being, and satisfaction is an investment in your company's long-term success.
If you want more information and guidance, make sure to reach MantraCare. Here, we have a team of health experts, counselors, and coaches who serve corporate employees with 10+ well-being programs including EAP, Employee Diabetes Reversal, Corporate MSK, Employee Fitness, Corporate Yoga, and Employee meditation.