Employee Assistance Programs (EAPs) in the US is an invaluable resource for supporting the well-being of your employees. In this blog, we will explore the different types of EAP programs available in the US, their history, and some current scenarios & statistics. We will discuss how EAPs can benefit your organization and employees alike, promoting a healthy and productive workforce. Read on to learn more about EAP programs in the U.S. and how they can be a valuable addition to your employee benefits package.
What Is EAP?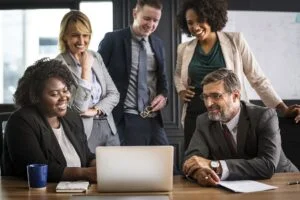 EAP stands for Employee Assistance Program. It is a workplace benefit that provides confidential counseling, support, & resources to employees who may be dealing with personal or work-related issues that could impact their well-being & performance at work.
EAPs typically offer services such as mental health counseling, financial and legal consultation, and other resources to help employees manage various challenges they may face, such as stress, relationship issues, addiction, or grief, among others. EAPs are designed to support the overall well-being and productivity of employees in the workplace.
History Of EAP Programs In The United States
The origins of EAP programs can be traced back to the 1940s when some pioneering companies in the United States started recognizing the impact of employees' problems on their job performance. These companies established "Employee Counseling" programs, which later evolved into the modern-day EAP programs. The early EAP programs were primarily focused on providing counseling services to employees with alcohol & substance abuse issues, as it was believed that these issues significantly impacted employees' productivity & workplace behavior.
In the 1970s, the concept of EAP programs gained widespread acceptance in the United States, and their scope expanded to include a broader range of services beyond alcohol & substance abuse counseling. EAP programs began to address a wide range of personal & professional issues, such as mental health concerns, stress management, financial problems, marital and family issues, legal & career concerns, and more.
Today, EAP programs are an integral part of the employee benefits landscape in the United States, with a majority of large organizations offering them as part of their employee wellness and well-being initiatives.
Types Of EAP Programs In The U.S.
Employee Assistance Programs (EAPs) in the U.S. depend on the needs & preferences of the employer & their employees. Some common types of EAP programs in the U.S. include:
Traditional EAP
This is the most common type of EAP, which typically offers a wide range of services such as counseling, work-life resources, legal and financial consultation, crisis intervention, & wellness programs. Traditional EAPs may also include face-to-face counseling sessions, telephonic support, & online resources.
Behavioral Health EAP
This type of EAP specifically focuses on mental health & emotional well-being, providing counseling and support for employees dealing with mental health issues such as stress, anxiety, depression, and other emotional concerns. Behavioral Health EAPs may also offer specialized services for substance abuse or addiction-related issues.
Wellness Programs
This type of EAP is designed to promote overall well-being & healthy lifestyle choices among employees. Wellness EAPs may offer resources and programs related to physical health, nutrition, fitness, weight management, smoking cessation, stress management, & other wellness initiatives.
Legal/Financial Assistance
This type of EAP provides employees with access to legal & financial consultation services to help them with a wide range of legal and financial matters, including estate planning, debt management, tax preparation, family law issues, and more. Legal/Financial EAPs may also offer educational resources & tools related to legal and financial topics.
Work-Life EAP
This type of EAP focuses on helping employees manage their work-life balance & cope with personal and family-related challenges. Work-Life EAPs may provide resources & support related to parenting, childcare, elder care, adoption, caregiver support, and other work-life balance concerns.
Critical Incident EAP
This type of EAP provides immediate support and resources to employees who have experienced a critical incident or traumatic event in the workplace or their personal lives. Critical Incident EAPs may offer crisis intervention services, debriefing sessions, and support for employees dealing with grief, loss, or other traumatic events.
What All Benefits Do EAP Programs In The U.S. Offer?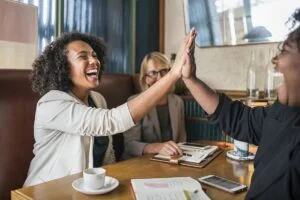 Employee Assistance Programs (EAPs) offer services & resources to support employees & their families in managing personal and work-related challenges. Some common services offered by EAPs in the U.S. include:
Confidential Counseling: EAPs often provide access to professional counselors who can assist employees with a variety of personal & emotional concerns, such as stress, anxiety, depression, relationship issues, grief, & more. Counseling services are typically confidential.
Work-Life Resources: It may offer resources & support to help employees manage various aspects of their work-life balance, such as parenting, elder care, childcare, financial management, and legal consultation. These resources can provide information, guidance, & referrals to relevant services or professionals.
Crisis Intervention: This service may provide crisis intervention services for employees who are experiencing an immediate & severe emotional or mental health crisis, such as a traumatic event, substance abuse emergency, or suicidal thoughts. These services are typically available 24/7 & can help employees access immediate support & resources.
Referral Services: EAPs may offer referrals to specialized services or professionals for specific needs, such as mental health specialists, legal advisors, financial planners, substance abuse treatment providers, and more. These referrals can help employees connect with appropriate resources in their local area.
Online Resources: It may offer online resources, such as self-assessment tools, educational materials, webinars, & interactive programs, to help employees learn more about various personal & work-related topics, and to support their well-being.
It's important to note that the specific services & resources offered by EAPs can vary. Employers may customize their EAP offerings based on their employees' needs & requirements.
Scenario And Statistics Of EAP Programs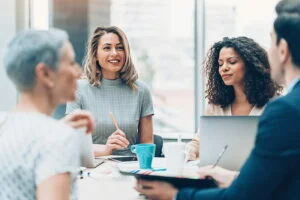 Given below are some recent scenarios & statistics to consider:
Utilization: The utilization of EAPs can vary, but studies have shown that employees often underutilize these programs. The 2019 Employee Assistance Professional Association (EAPA) National Behavioral Consortium Benchmark Study reported an average utilization rate of around 4-6% of eligible employees, indicating that a relatively small percentage of employees use EAP services.
Services Offered: EAPs typically offer a wide range of services, with counseling being one of the most commonly provided services. According to the SHRM survey, counseling services were offered by 96% of employers with EAPs. Other common services include work-life resources, legal & financial consultation, crisis intervention, & wellness programs.
Virtual/Online Services: Virtual & online EAP services have become increasingly popular, especially with the rise of telehealth and remote work. Many EAPs now offer telephonic or online counseling, virtual wellness programs, & other digital resources to meet the needs of a remote or dispersed workforce.
Focus on Mental Health: EAPs are increasingly recognizing the importance of mental health & well-being, & are expanding their services to address mental health concerns. This includes offering specialized counseling for mental health issues, promoting mental health awareness & education, and providing resources for stress management, resilience, & emotional well-being.
Conclusion
In conclusion, Employee Assistance Programs (EAPs) are one of the best ways to support the well-being of employees. With various types of EAPs available, employers can tailor their offerings to meet the unique needs of their workforce. EAPs are a valuable resource that managers and employers can utilize to promote employee mental health, work-life balance, and overall well-being. If you are a manager or employer looking to support your employees, consider implementing or promoting EAP services as a valuable tool for your workforce. Seek EAP for a healthier, happier workplace.
Employee wellness programs are the key to improving employee motivation, productivity, and retention. At MantraCare, we have a team of health experts, counselors, and coaches who serve corporate employees with 10+ wellbeing programs including EAP, Employee Diabetes Reversal, Corporate MSK, Employee Fitness, Corporate Yoga, and Employee meditation.