Wellness programs are becoming increasingly popular in organizations as they recognize the importance of employee well-being for overall productivity and success. However, simply having a wellness program in place is not enough. The key to reaping the benefits of a wellness program lies in the engagement of employees. In this blog, we will provide a complete guide on the strategies for increasing wellness program engagement. We will also discuss the factors affecting engagement, measuring engagement, overcoming challenges, and best practices for successful implementation.
What Does Wellness Program Engagement Mean?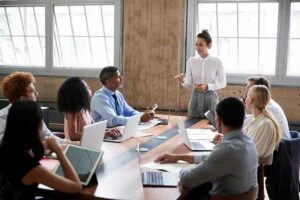 Wellness program engagement refers to the active participation and involvement of employees in a wellness program offered by their organization. These programs typically aim to promote physical, mental, and emotional well-being among employees and may include activities such as fitness challenges, mental health resources, nutrition education, stress management workshops, and more. Engaged employees are more likely to adopt healthy behaviors, which can lead to improved health outcomes, increased productivity, reduced absenteeism, and enhanced job satisfaction.
Factors Affecting Wellness Program Engagement
Several factors can impact the level of engagement in a wellness program. Organizations need to understand these factors to design effective strategies for increasing engagement. Some common factors include:
Lack of awareness about wellness programs- One of the main challenges in achieving high engagement in wellness programs is the lack of awareness among employees about the existence and benefits of these programs. Many employees may not be aware of the resources and opportunities available to them, or they may not fully understand how these programs can benefit their well-being.
Limited access to wellness resources- Employees may face barriers such as lack of time, physical access, or availability of resources to participate in wellness activities. For example, employees who work remotely or have busy schedules may find it difficult to participate in on-site wellness activities and may need alternative options to engage in the program.
Lack of motivation to participate- Motivation plays a crucial role in driving engagement in wellness programs. Employees who lack motivation or see little value in participating in wellness activities may be less likely to engage in the program.
Time constraints and busy schedules- Employees today often face time constraints and busy schedules, which can impact their ability to fully engage in a wellness program. Many employees juggle multiple responsibilities at work and in their personal lives, leaving little time for wellness activities.
Organizational culture and support- The organizational culture and support for wellness programs can also influence engagement. If the organizational culture does not prioritize employee well-being or does not provide adequate support for wellness programs, employees may be less inclined to actively engage in the program.
Strategies for Increasing Wellness Program Engagement
To overcome the challenges and boost engagement in wellness programs, organizations can implement the following strategies:
Create awareness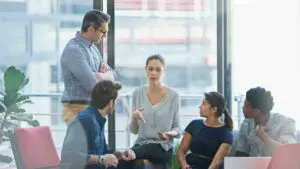 Organizations need to effectively communicate and market their wellness programs to increase awareness among employees. It is the first and foremost task of this complete guide to enhancing wellness program engagement. This can include regular communication through various channels, such as emails, newsletters, intranet, posters, and social media. Organizations should highlight the benefits of the wellness program, share success stories of employees who have participated and benefited, and provide clear instructions on how to engage in the program.
Provide access to resources
Organizations should ensure that wellness resources are easily accessible to all employees. This can include providing on-site wellness facilities, such as gyms or meditation rooms, as well as offering virtual options for remote employees. Organizations can also provide access to wellness apps, online resources, and tools that employees can easily access and use to engage in wellness activities.
Offer incentives and rewards
Incentives and rewards can be powerful motivators for increasing engagement in wellness programs. Organizations can offer incentives, such as discounts on insurance premiums, gift cards, or other tangible rewards, to employees who actively participate in the wellness program. This can create a sense of motivation and reward for employees, encouraging them to engage in wellness activities.
Tailor programs to meet individual needs
Employees have different needs and interests when it comes to wellness activities. Organizations should strive to offer a diverse range of wellness activities that cater to the individual needs of employees. This can include offering options for physical activities, mental health resources, nutrition education, stress management techniques, and more. Customizing the wellness program to meet the unique needs of employees can greatly enhance engagement.
Foster a supportive culture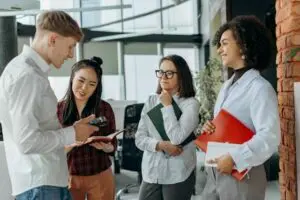 Organizational culture plays a crucial role in wellness program engagement. Fostering a culture that values and supports employee well-being is one of the strategic approaches to complete a guide for increasing wellness program engagement. This can include leadership buy-in and participation in wellness activities, promoting work-life balance, recognizing and rewarding employees who actively engage in the wellness program, and providing resources and support for employees to prioritize their well-being. A supportive organizational culture can create a positive environment that encourages and promotes wellness program engagement.
Measuring Wellness Program Engagement
Measuring wellness program engagement is essential to assess the effectiveness of the program and make data-driven decisions for improvement. Organizations can use the following strategies for measuring engagement:
Identify relevant metrics
Organizations should identify relevant metrics that align with the goals of their wellness program. This can include metrics such as participation rates, completion rates of wellness activities, changes in health outcomes (such as reduced BMI or improved blood pressure), employee feedback and satisfaction surveys, and return on investment (ROI) measures.
Collect and analyze outcomes
Organizations should collect and analyze data on employee participation in wellness activities and outcomes. This can include tracking participation rates, monitoring the completion of wellness activities, and analyzing data on health outcomes. Data can be collected through surveys, tracking software, wellness apps, and other measurement tools. Analyzing data can provide insights into the effectiveness of the wellness program and areas that may need improvement for better engagement.
Conduct employee satisfaction surveys
Organizations should regularly conduct employee feedback and satisfaction surveys to gather insights on their wellness program's effectiveness and engagement. These surveys can help identify areas that need improvement and gather feedback from employees on their experiences with the program. Organizations should use feedback to make data-driven decisions and implement changes to enhance engagement.
Utilize qualitative feedback
In addition to quantitative data, organizations should also gather qualitative feedback from employees regarding their perceptions, experiences, and suggestions for improvement. This can be done through focus groups, interviews, or open-ended survey questions. Qualitative feedback can provide valuable insights into employees' perceptions and behaviors related to the wellness program. This can help organizations tailor the program to better meet their needs.
Adjust the program based on data and feedback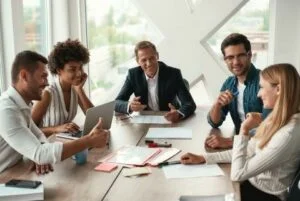 Organizations should use the data and feedback collected to make adjustments to the wellness program. It is one of the important benchmarks of a complete guide to improving wellness program engagement. This can include identifying areas that have low engagement and developing strategies to increase participation. It may also include modifying the program offerings based on employee preferences and interests and addressing any barriers or challenges that may hinder engagement. Regularly reviewing and analyzing data, as well as incorporating employee feedback, can help organizations continuously improve their wellness program's engagement levels.
Conclusion
Employee engagement is crucial for the success of wellness programs in organizations. By understanding the challenges that may hinder engagement and implementing effective strategies to overcome them, organizations can create a culture of well-being and promote active participation in their wellness programs. Regular measurement of engagement through relevant metrics and employee feedback can help organizations make data-driven decisions for continuous improvement.
Employee wellness programs are the key to improving employee motivation, productivity, and retention. At MantraCare, we have a team of health experts, counselors, and coaches who serve corporate employees with 10+ wellbeing programs including EAP, Employee Diabetes Reversal, Corporate MSK, Employee Fitness, Corporate Yoga, and Employee meditation.