In the era of remote work, maintaining employee engagement and fostering a strong sense of connection and productivity can be a challenge. With the rise of virtual teams, it's crucial for organizations to adapt their employee engagement strategies to the online environment. This blog post explores the concept of virtual employee engagement and offers practical strategies and ideas to build a connected and productive remote team.
What Is Virtual Employee Engagement?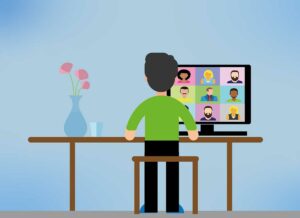 Virtual employee engagement refers to the strategies, activities, and initiatives implemented by organizations to create a sense of connection, motivation, and productivity among remote or virtual employees. This recognizes the unique challenges and dynamics of remote work, where employees may be geographically dispersed, work in different time zones, and have limited face-to-face interactions.
It aims to overcome these barriers by leveraging technology and implementing practices. This will enhance employee satisfaction, well-being, and job performance in virtual teams. The ultimate goal is to create a cohesive and motivated virtual workforce that feels connected, valued, and engaged in their work, despite physical separation.
How Do You Keep Employees Engaged In A Virtual Environment?
Keeping employees engaged in a virtual environment requires intentional effort and the implementation of effective strategies. Here are some key approaches to consider:
Clear Communication: Foster open and transparent communication channels. Regularly share updates, set clear expectations, and provide feedback to ensure employees feel connected and informed.
Virtual Team Building: Organize virtual team-building activities to foster social connections and camaraderie among remote employees. This could include virtual happy hours, online games, virtual coffee breaks, or virtual team-building exercises.
Recognition and Rewards: Acknowledge and appreciate the efforts and achievements of remote employees. Implement recognition programs, send personalized messages, or publicly highlight exceptional work to boost motivation and engagement.
Wellness Support: Prioritize employee well-being in the virtual environment. Offer resources, such as wellness webinars, virtual fitness challenges, or mental health support, to help employees maintain a healthy work-life balance.
Collaboration Tools: Utilize collaboration and project management tools to facilitate seamless communication and collaboration among virtual teams. Platforms like Slack, Microsoft Teams, or Zoom can streamline workflows and enable efficient virtual collaboration.
Virtual Social Interaction: Create opportunities for casual social interactions through virtual channels. Encourage employees to connect on non-work-related topics. Such as hobbies or personal interests, to foster a sense of community.
Regular Check-ins: Schedule regular one-on-one or team meetings to provide support, address concerns, and discuss progress. This helps maintain a strong connection and ensures employees have a platform to voice their thoughts and challenges.
By implementing these strategies, organizations can cultivate a positive virtual work environment. This will further foster engagement, collaboration, and productivity among remote employees.
What Are Different Programs For Effective Virtual Employee Engagement?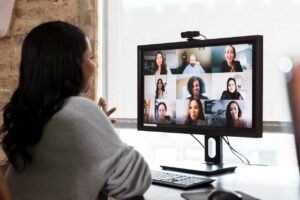 There are several programs and initiatives that organizations can implement to promote effective virtual employee engagement. Let's explore some of these programs in detail:
Virtual Onboarding
A comprehensive virtual onboarding program ensures that new employees feel welcomed, supported, and connected from the start. This can include virtual orientation sessions, introductions to team members, access to online training materials, and regular check-ins with managers to address any questions or concerns.
Employee Wellness Programs
Support employee well-being in the virtual environment through wellness programs. Provide resources such as virtual wellness challenges, online fitness classes, mental health support, or access to wellness apps. Encourage employees to prioritize self-care and maintain a healthy work-life balance.
Virtual Social Events
Organize virtual social events to foster connections and boost team morale. This can include virtual happy hours, team lunches, or themed virtual events where employees can participate in fun activities or games together.
Employee Engagement Surveys
Regularly administer employee engagement surveys to gather feedback and insights from remote employees. Use the survey results to identify areas of improvement and tailor engagement initiatives accordingly.
Virtual Mentorship Programs
Establish virtual mentorship programs to connect experienced employees with newcomers or those seeking guidance. Virtual mentorship provides a platform for knowledge sharing, career development, and building relationships within the organization.
It's important to note that the effectiveness of these programs relies on regular communication, leadership support, and adaptability to the specific needs and preferences of the remote workforce. By implementing these programs, organizations can actively engage their virtual employees and foster a sense of connection in the virtual work environment.
What Is The Importance of Virtual Employee Engagement?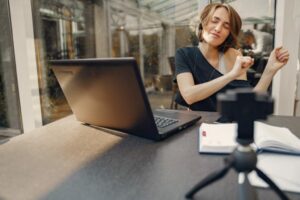 Virtual employee engagement is of utmost importance for several reasons:
Engaged employees tend to be more productive, even in a virtual setting. When employees feel connected, valued, and motivated, they are more likely to invest their time and effort into their work, leading to increased productivity and quality of output.
Virtual employee engagement plays a crucial role in employee retention. Engaged employees are more likely to feel satisfied and committed to their organization, reducing turnover rates. By fostering a positive virtual work environment, organizations can build loyalty and retain their top talent.
Collaboration and Innovation
This engagement encourages collaboration and the sharing of ideas among remote team members. When employees feel engaged and connected, they are more likely to collaborate effectively, share insights, and contribute to innovative solutions.
Virtual employee engagement initiatives support the well-being of remote employees. By prioritizing their physical and mental health, organizations can reduce stress, burnout, and isolation commonly associated with remote work. This, in turn, leads to improved employee well-being, job satisfaction, and overall work-life balance.
Engaged employees contribute to a positive work culture, even in a virtual environment. When employees feel connected and engaged, they are more likely to support each other, display teamwork, and maintain a positive attitude. This, in turn, creates a work culture that attracts and retains top talent.
Ultimately, virtual employee engagement contributes to the overall success of the organization. Engaged employees drive productivity, innovation, customer satisfaction, and positive work culture, leading to improved business outcomes and long-term success.
In the virtual work landscape, where physical distance and potential isolation can be challenges, organizations must prioritize virtual employee engagement to create a connected, motivated, and high-performing remote workforce.
How To Create a Positive Virtual Work Culture?
Creating a positive virtual work culture requires deliberate efforts and a focus on fostering a supportive and engaging environment for remote employees. Here are some key strategies to help you:
Clearly Define and Communicate Core Values: Establish clear core values that reflect the organization's vision and goals. Communicate these values regularly to employees and ensure they understand how their work aligns with the organization's mission.
Lead by Example: Leaders and managers play a critical role in shaping the work culture. Lead by example and demonstrate the desired behaviors and values. Encourage open dialogue, active listening, and empathy in virtual interactions.
Foster Collaboration and Teamwork: Implement tools and platforms that facilitate virtual collaboration and teamwork. Encourage employees to work together on projects, share knowledge, and support each other. Promote virtual brainstorming sessions, virtual team meetings, and collaborative document sharing.
Encourage Work-Life Balance: Emphasize the importance of work-life balance in the virtual work environment. Encourage employees to set boundaries between work and personal life, take breaks, and prioritize self-care. Avoid unrealistic expectations or excessive workloads that may lead to burnout.
Recognize and Appreciate Achievements: Regularly acknowledge and appreciate the efforts and accomplishments of remote employees. Implement virtual recognition programs, provide personalized messages of appreciation, or publicly recognize outstanding work in virtual team meetings. This helps boost morale and reinforces a positive work culture.
Foster Trust and Autonomy: Trust remote employees to manage their work independently and make decisions. Provide autonomy and flexibility in how they accomplish their tasks. Trust fosters a positive work culture built on accountability and mutual respect.
Solicit Feedback and Act on It: Regularly seek feedback from remote employees regarding their experiences, challenges, and ideas for improvement. Act on the feedback received to demonstrate that their input is valued and considered.
By implementing these strategies, organizations can cultivate a positive virtual work culture that promotes collaboration, engagement, and employee well-being. Eventually, leading to increased satisfaction and productivity among remote employees.
Conclusion
In conclusion, virtual employee engagement is a critical aspect of remote work that organizations must prioritize to foster a connected and productive virtual workforce. By implementing effective strategies and programs, organizations can create a positive virtual work culture that enhances employee satisfaction, motivation, and overall performance. Ultimately leads to sustained success in the virtual work landscape.
Employee wellness programs are the key to improving employee motivation, productivity, and retention. At MantraCare, we have a team of health experts, counselors, and coaches who serve corporate employees with 10+ well-being programs including EAP, Employee Diabetes Reversal, Corporate MSK, Employee Fitness, Corporate Yoga, and Employee meditation.