Employee financial stress is a prevalent issue in today's workforce, with many employees struggling to manage their finances effectively. Financial stress can negatively impact employees' mental & physical health, job performance, & overall well-being. As an employer, it's important to understand the causes of employee financial stress & take steps to address this issue. In this blog, we will explore the impact of employee financial stress, its causes, and effective ways for employers to help employees overcome financial stress & create a healthier & more engaged workforce.
What Is Employee Financial Stress?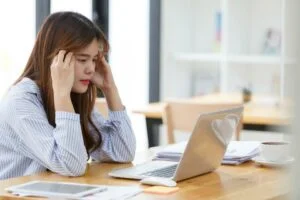 Employee financial stress refers to the emotional and psychological strain that employees experience due to their financial situation. It may arise from various factors, such as low wages, debt, lack of savings, financial insecurity, and challenges in meeting financial obligations. Financial stress can manifest as anxiety, worry, & distraction, which can negatively impact employees' mental health, physical health, & job performance. It is a real issue that can affect employees across different industries & job levels.
What Causes Financial Stress In Employees?
Employee financial stress can be caused by several factors, including:
Low wages: When employees are not adequately compensated for their work, it can lead to financial stress as they struggle to meet their basic needs & financial obligations.
Debt: High levels of debt, such as credit card debt, student loan debt, or mortgage debt, can create financial stress for employees as they try to manage monthly payments and interest charges.
Lack of savings: Employees who lack emergency savings or retirement savings may experience financial stress when faced with unexpected expenses or concerns about their long-term financial security.
Financial insecurity: Employees who feel uncertain about their job stability or face job insecurity, such as temporary or gig workers, may experience financial stress due to concerns about their income & future financial prospects.
Cost of living: High living expenses, such as housing costs, healthcare costs, & childcare costs, can contribute to financial stress for employees, especially in regions with a higher cost of living.
Family or personal financial obligations: Employees who face financial responsibilities such as supporting dependents, caring for aging parents, or dealing with medical expenses can experience financial stress.
Lack of financial literacy: Employees who lack knowledge and skills in managing personal finances, budgeting, and making informed financial decisions may experience financial stress due to a lack of financial control & confidence.
It's important to note that financial stress can be influenced by a combination of factors, & the causes of financial stress may vary among individuals depending on their unique circumstances. Employers should be aware of these potential causes & take steps to address and mitigate employee financial stress in the workplace.
Ways To Help Overcome Employee Financial Stress
Here are some ways that employers can help overcome employee financial stress:
Financial wellness programs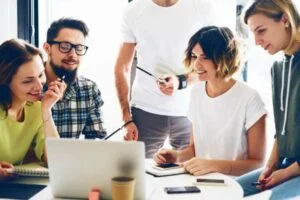 Implementing financial wellness programs can involve offering workshops or seminars on various financial topics, such as budgeting, debt management, investing, and retirement planning. One-on-one financial counseling sessions can also be provided to employees to address their financial concerns and provide personalized guidance. Additionally, providing access to online resources and tools, such as financial planning calculators or budgeting apps, can empower employees to manage their finances effectively.
Compensation & benefits
Ensuring that employees are adequately compensated through competitive wages and benefits can significantly reduce financial stress. Review & benchmark salaries and benefits to make sure they are aligned with industry standards & consider offering bonuses, profit-sharing plans, or other incentives to reward employees for their performance & dedication.
Flexible work arrangements
Flexible work arrangements can help employees better manage their financial responsibilities. Telecommuting options, flexible hours, or compressed workweeks can provide employees with the flexibility they need to handle financial tasks, such as meeting with financial advisors, attending to personal financial matters, or saving on commuting costs.
Employee assistance programs (EAPs)
EAPs can provide confidential counseling & support services to employees facing financial challenges. Trained counselors can help employees develop a plan to manage their debt, create a budget, or develop financial goals. EAPs may also provide referrals to other professional services, such as legal or financial advisors, for more specialized assistance.
Financial resources & tools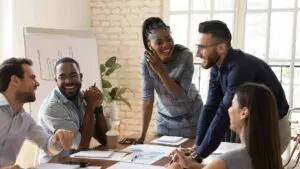 Providing access to financial resources and tools can help employees better manage their finances. Online budgeting apps, financial planning software, & calculators can help employees track expenses, set financial goals, and create budgets. Providing educational materials, such as articles or newsletters on personal finance topics, can also help increase employees' financial literacy.
Employee loans or advances
Offering employee loans or advances for emergencies or financial hardships can be a valuable benefit. Clear policies and guidelines should be established to prevent abuse and ensure responsible lending practices. Loan repayment terms can be structured to be affordable & convenient for employees.
Employee recognition & incentives
Employee recognition programs and incentives can help improve employee morale and reduce financial stress. Recognizing and rewarding employees for their hard work and dedication can boost their motivation and job satisfaction, which can have a positive impact on their overall well-being, including financial well-being.
Education & training
Offering financial literacy education and training programs can empower employees to develop better money management skills. These programs can cover topics such as budgeting, saving, investing, credit management, and retirement planning. Providing access to workshops, seminars, or online courses can help employees enhance their financial literacy & make informed financial decisions.
Employee communication & support
Creating a supportive and open communication environment where employees feel comfortable discussing their financial concerns is crucial. Employers can establish channels, such as regular check-ins, anonymous surveys, or feedback sessions, to encourage employees to share their financial worries & seek assistance when needed. Employers can also designate HR personnel or financial counselors to provide guidance and support.
Referral to external resources
Providing information & referrals to external resources, such as credit counseling agencies, financial advisors, or community services, can be beneficial for employees who may need additional assistance in managing their financial stress. Employers can create partnerships or provide a list of trusted resources that employees can access for professional financial advice or support.
Why Financial Stress Assistance For Employees Is Important?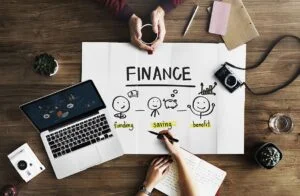 Financial stress assistance for employees is important for several reasons:
Employee well-being: Financial stress can significantly impact employees' mental health, physical health, & overall well-being. It can lead to anxiety, depression, sleep disturbances, and other health issues. Assisting employees facing financial stress can help improve their well-being & enhance their quality of life.
Job performance: Financial stress can negatively affect job performance, resulting in decreased productivity, increased absenteeism, and reduced job satisfaction. Employees who are worried about their finances may struggle to concentrate on their work, make mistakes, or miss work due to financial issues. Offering assistance to alleviate financial stress can help improve employees' job performance & contribute to a more productive & engaged workforce.
Employee retention & loyalty: Financial stress can be a significant factor in employee turnover. Employees who are facing stress about their finances may seek employment opportunities elsewhere that offer better financial stability. By providing assistance and support to employees facing financial stress, employers can enhance employee retention & loyalty, reducing turnover costs & maintaining a stable workforce.
Employee morale & engagement: Employees who receive support and assistance from their employer during times of financial stress are more likely to feel valued, appreciated, and engaged. This can result in higher employee morale, increased job satisfaction, and greater loyalty to the organization.
Organizational reputation: Organizations that prioritize the well-being of their employees, including addressing financial stress, can cultivate a positive reputation as an employer of choice. This can help attract top talent, enhance the organization's brand image, & contribute to a positive corporate culture.
Social responsibility: Supporting employees facing financial stress is a socially responsible practice that demonstrates an organization's commitment to the well-being of its employees beyond the workplace. It can contribute to a positive social impact, promoting ethical and responsible business practices.
Conclusion
In conclusion, employee financial stress is a real & significant issue that can impact employees' well-being, job performance, and overall satisfaction. Employers play a crucial role in addressing this issue by providing financial assistance, resources, & support to help employees overcome financial stress. By implementing financial wellness programs, offering competitive compensation and benefits, providing flexible work arrangements, and fostering a supportive work environment, employers can promote employee well-being, engagement, & retention, while also enhancing their organizational reputation. Prioritizing employee financial wellness is not only beneficial for employees but also for the success of the organization as a whole. Hence, seeking help through wellness and assistance programs can be a great and resourceful option.
Employee wellness programs are the key to improving employee motivation, productivity, and retention. At MantraCare, we have a team of health experts, counselors, and coaches who serve corporate employees with 10+ wellbeing programs including EAP, Employee Diabetes Reversal, Corporate MSK, Employee Fitness, Corporate Yoga, and Employee meditation.